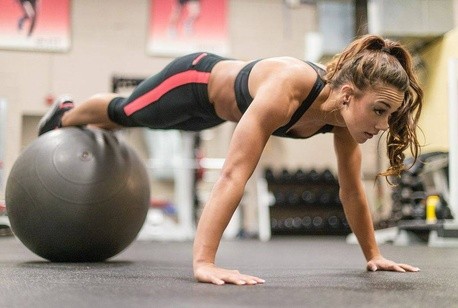 HELPING everyone REACH THEIR FULL Potential
Experience makes the difference
Our private Studio is designed with one thought in mind: Your success.
IN-FIT Studio is Maryland's premier one-on-one personal training facility, located in historic Frederick, Maryland. Our home is in a newly renovated 4,5000 sq.ft. facility only miuntes from Route 15, Wegman's and Monocacy Brewery. Our Studio is equally suited to training the beginning exerciser to the world class athlete.
IN-FIT Personal Training was started in 1989 by Kip Jawish, when he saw there was a need in Frederick for more personal, one-on-one training in a non-intimidating atmosphere, where the little "extra's" matter. We are not a big club with thousands of members. IN-FIT is a small, private one-on-one personal training Studio that offers clients a comfortable environment to help them accomplish their health and fitness goals. We specialize in only personal training and we are totally committed to the success of our clients. If you aren't successful then we aren't successful!
Our programs are as unique as our clients
Let us help you achieve your health and fitness goals
we offer 24 and 36 session packages

Having touble on your own?

Need a kickstart to your fitness program?

Has COVID kept you form staying fit?

Do you want to complete your first 5K, marathon?

Looking for a new PR?

Improve overall health and fitness?

Working with IN-FIT trainers

Let us train you and motivate you

Feel a part of our IN-FIT family

Full support on your journey

Best of Frederick

Featured in Frederick News-Post

As seen on WDVM NBC TV

IN-FIT has helped 100's of clients acheive their goals

Write down your goal

Make a plan

Werk every day towards that goal

Artificial turf training area

Cardio

Functional training area

Egoscue Postural Alighnment
For more information about our programs or our NEW Studio, please click on the link below